Reports say that more than 58 percent of all websites are WordPress websites. This is a very powerful CMS that earlier started as a platform to start blogs but now can support fully-fledged websites and e-commerce portals as well. Its efficiency and user-friendliness are what sets it apart from other CMS options.
As a part of the WordPress Development Service, Win Infosoft can manage: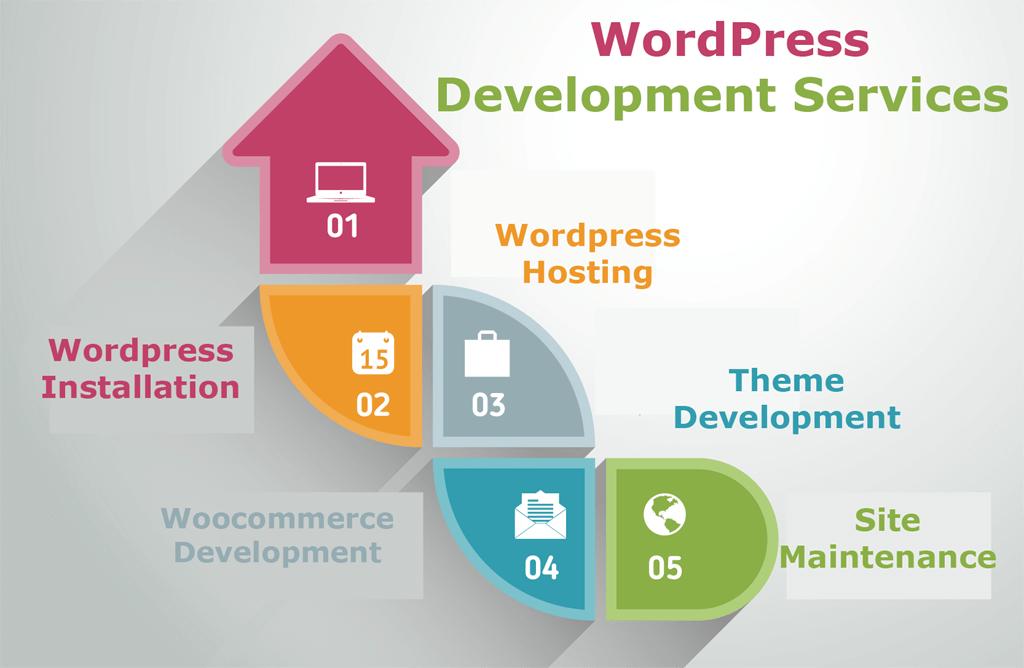 Setup & Installation
The entire installation and configuration process is handled by our experts who teach you about how you can maximize its potential.
Web Design & Development
Custom, business-centric, responsive, SEO-friendly, user-friendly and advanced websites are designed that can be managed easily even by a novice.
Themes and Plugins
Adding custom themes and plugins is a specialty of ours. We also take care of incorporating a theme or plugin to an existing website to boost its aesthetics and functionality.
Audit Service
Our experts have a look at your existing website and help you use all the WordPress features in the correct manner to make it more search engine and user-friendly. Complete overhaul of a poorly performing website can also be recommended and taken care of by our senior developers.
Data Migration
Migration to a new theme from an old one and migration of the entire website from another CMS to WordPress can be done by our experts in an expedient manner. No data is ever lost and the downtime would be minimal, we promise!!