It is a known fact that more than 125,000 merchants rely on Magento to create intuitive, user-friendly, well structured and easily navigable e-commerce websites. Brands like Samsung, Harvey Norman, etc. trust this platform to sell their products and services, which must assure you that it's simply the best.
This platform is perfect for people who wish to run several websites at one backend administration, wish to use multiple languages and different currency processing capabilities. It's also for people who wish to integrate a separate accounting software or electronic point of sale in the storefront. These features are already available with Magneto.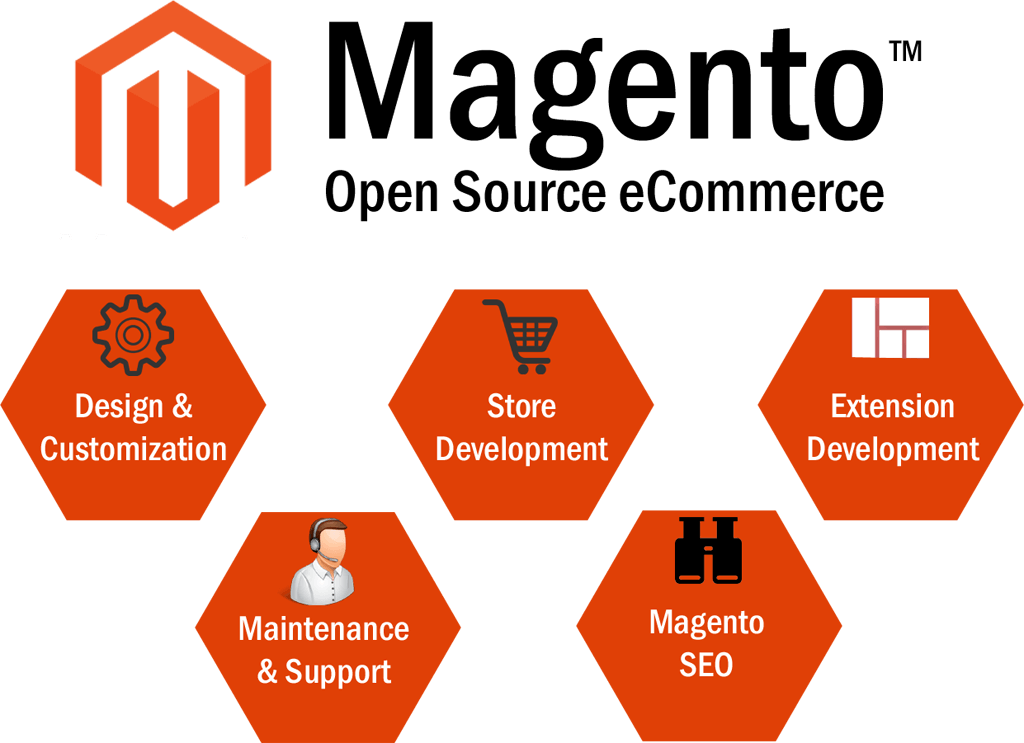 Setup Solutions
This service includes selecting hosting provider, installing design template, adding extensions, establishing payment & shipping methods and integrating with third party apps.
Integration
In a case where you are expanding the products and services on your shopping portal, we can help in automating the complicated tasks by integrating Magento with fulfillment company, POS systems, and suppliers data feeds.
Performance Enhancement
The best way to lose a customer is to have an e-commerce store that is slow to load. Avoid that by allowing us to boost the performance of the e-commerce store so that the pages load quickly and the web pages become responsive & lightweight.
Web Development
Magento Web Development is a specialty of our company. Our experts have spent years in designing attractive stores that are highly functional, hosted right, SEO-friendly and high performing. Once we develop the website, our work doesn't end. We lend a hand in training you on its features and marketing it in the right manner.
Migration
Don't want your online e-commerce store to run on OsCommerce, XCart or VirtueMart anymore? Trust our team to migrate it to Magento at lightning speed and without losing even a single byte of information. Minimal downtime and maximum benefits guaranteed!