There's no doubt that mobile apps are the next big thing. They've been here for a while now and they are here to stay. Win Infosoft is deft in creating apps that speak to the users and hook them up in such a manner that they never delete it. Though our specialty lies in creating iOS and Android applications, we can develop applications for all mobile devices.
If you are interested in our apps development process then have a look at how we go about it: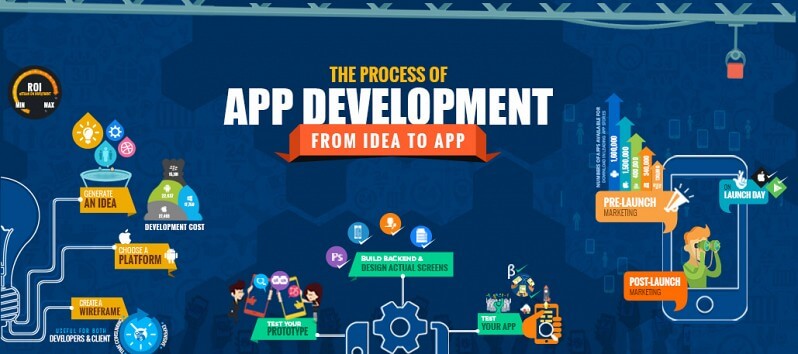 Here we basically try to read your mind and map all your expectations from the app. We have one on one sessions for our clients where you can ask us to do all the work or can share your own ideas and we will work on it precisely.
In this stage, we will design the wire frame after getting your approval. Then we will handle development of Photoshop design and again seek your approval before completing the front end development of the app. The final part of this stage is coding in which we will ensure utmost quality.
Once, the app is developed it should be tested for bugs, crashes and any sort of glitches. We will use different environments and testing methodologies on the app to ensure that real users love it.
Its not so easy to launch an app on Google Play Store or the Apple Store .Some protocols need to be followed, along with a proper submission process. Our developers have launched many apps before and will be happy to do the same for you as well.
After the app has hit the market, it needs to be constantly revised and updated as per the end user feedback. We do that flawlessly to ensure that every user loves the app even years after the launch.